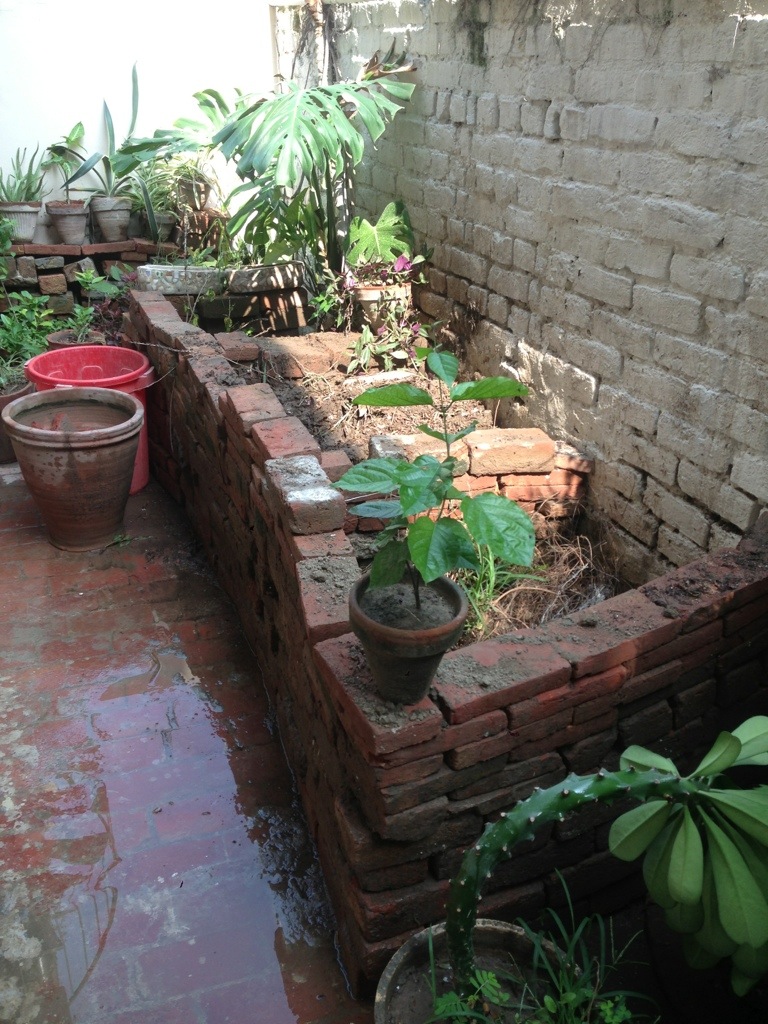 – a small potted Clerdendron splendens climber sits atop the compost bins.
We moved all the spare pots during monsoon rains yesterday and made space for yet another compost bin.
Compost is the absolute essence of my garden, not that I produce any where near enough of it. I can see and feel it transforming the ground into something magical, spiritual even and definitely alchemical. This is the dark and friable philosophers stone. It's nutrients visibly flow up into the plants and it's other complexities meld with the plants feeding roots in symbiosis. Making and using compost has become one of my greatest gardening pleasures. What can beat the satisfaction of a full and healthy compost heap?
Tags: Compost, environment, Gardening